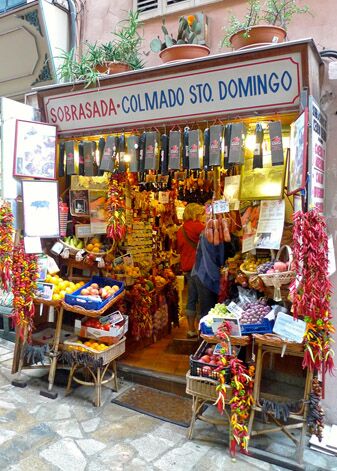 STAY
The Can Cera Hotel. I love history especially grand structures converted into boutique hotels. This building dates back 700 years to when Jaume 1 conquered Mallorca form the Catalan and Aragonese troops. It's in the old part of Palma between two major plazas and a stone's throw away from the Cathedral.
DO
Drive around and discover all the little towns. Valldemossa is a quintessential Majorcan town that's a short and scenic drive from Palma. The town is famous because this is where Frederic Chopin lived and composed some of his romantic symphonies. Santanyi is another town worth visiting. During the weekends there is a farmers' market selling local produce as well as bohemian beach clothes and Moroccan towels.
EAT
Sitting on the edge of a cliff on a rocky peninsula that protrudes out into the Mediterranean is the best paella restaurant in Mallorca. It's called Sa Foradada, and Lidia Fernandez runs the restaurant with her father Emilio, who has been cooking paella and other delicacies for four decades. Squid, cuttlefish, mussels, prawns, clams, crab legs and sea bream are all thrown into the mix using traditional techniques to create dishes that are mouth watering and unforgettable.
MUST SEE
The Drach Caves or Cuevas del Drach (Dragon Caves). The caves are a spectacular attraction that are comprised of approximately 12 miles of four interconnected caves and one of the largest underground lakes in the world. The stalagmites and stalactites are beautifully lit to great dramatic effect making it irresistible not to take photos even though it's prohibited.
WHAT I LOVED MOST
Mallorca has become one of my favorite destinations to visit in the summer. There is so much to do, and yet the island is so relaxed that after a few days you'll feel like you've been relaxing for a week. From discovering the different towns on the island to taking in the rolling landscape dotted with olive and almond tree farms, it's easy to fall under Mallorca's spell.